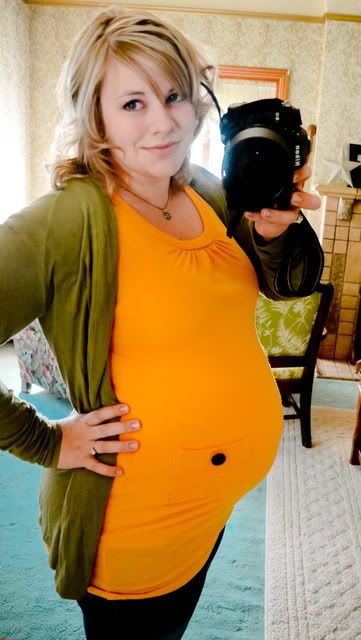 Here I am at 34 weeks pregnant. Evelyn is getting more and more cramped in her comfy uterus home.. and I am getting more and more anxious to get her out!
A few things:
- The nursery is coming along GREAT. I will post pictures as soon as it is complete :)
- I found out that I will be delivering at UVRMC in Provo. This makes me a little anxious about going into labor at work in SLC...
- I'm on a two week break from work while the boys do their high-adventure trips. I hope they are having as much fun as I am!
- Tonight I am cooking baked potatoes and roasted asparagus. Yum.
I hope life is as good for you as it is for me right now :)